The 5 Best Garden Spades Reviewed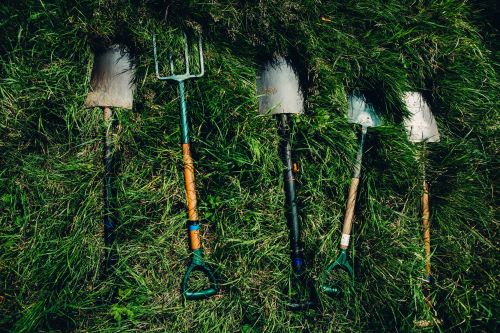 It's always possible to have a beautiful yard space, but it's also true that they can require a lot of work. However, how much work that's needed will depend on various factors, including the climate, what you're trying to achieve, and, of course, the tools that you're using. If they're low-quality, then you'll have to work harder to make it for the shortcomings of the tool. If they're the best that money can buy, then things will be much more straightforward.
So let's think about your spade. This, of course, is one of the most essential tools you'll need to have — whereas some garden tools are considered luxuries, the spade is not. You won't get very far without it by your side. So you can make things much easier for yourself by investing in the best garden space. On this page, you'll find some useful information about the spades that have been favorably reviewed by critics and consumers alike.
Best Garden Spades
1. DeWit Dutch Digging Spade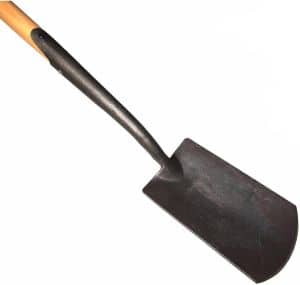 A spade isn't something that you want to buy every year. You want to buy one, and then be done with it. Of course, there'll be times when you have to buy a spade again and again, because they keep on breaking. If you invest in the DeWit Dutch Digging Spade, then this isn't a problem that you'll have. This has been designed to last a lifetime. Season after season, you'll be able call upon it to get the job done. It's not just that it'll last a long time, either. It'll last a long time and perform to a high standard. It has been constructed to effortlessly slice deep into the soil, so you can have faith that it'll penetrate even the toughest of ground soil conditions.
What's especially impressive about this tool is that while it's highly durable, it isn't overly heavy. In fact, it's light. Anyone who has spent a day digging up their yard will know that the weight of the spade is highly important. If it's too heavy, then you'll get tired sooner — it's more or less as simple as that. But the DeWit Dutch Digging Spade isn't like that. It's wonderfully lightweight. You'll also find that you can use the spade for a variety of purposes. You'll dig deep into the soil, of course, but it can also break up and transport soil with ease too. The comfortable T-handle makes it easy to work while standing rather than sitting, too, which boosts the comfort factor even further.
This handmade product has won plenty of praise from consumers, who say that they wish they'd bought it sooner, due to the way that it perfectly manages to cut through soil. While it doesn't necessarily impact the usability of the spade, there's something to admire about having a spade that has been handmade by fifth-generation blacksmiths, too.
2. Radius Garden 201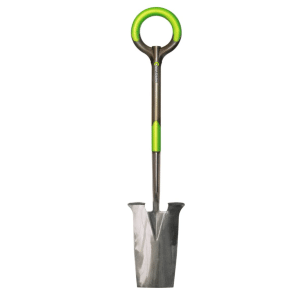 As you investigate spades, you soon come to realize that they've got a long history, and that there's a whole culture about this versatile tool. One of the primary selling points of the Radius Garden 201 is that it's based on a nursery spade design from more than 120 years ago. If it ain't broke, then don't fix it. This is an edge shovel that can be used for various jobs, such as digging deep and narrow holes, moving small trees, and transplanting shrubs. The versatility means that it's a must-have for all gardening enthusiasts. Not only will it help you to get the job done, but it'll also save you time — both when you're working and afterward. In order to ensure that a spade's performance remains high, it's important to set some time aside for maintenance. But the Radius Garden 201 only requires minimal maintenance; you just need to wipe it clean when you're finished, and periodically use a diamond filer on the edges to keep things sharp. If you practice these simple steps, then you'll have a high-performance blade for many years to come.
People who have purchased the spade typically say that it has been highly effective at saving them time, thanks to the quality of the manufacturing. They also mention how it's especially good for edging your yard, and that it's better suited for smaller people, since the handle is pretty short. All in all, however, the reviews are highly positive, with some saying it's the best garden tool they've ever purchased.
3. Spear & Jackson Garden Spade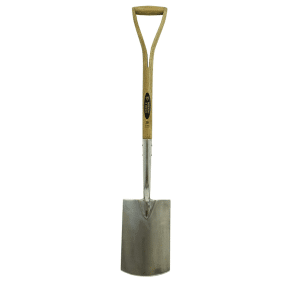 If you want to know how good a product is going to be, sometimes it's recommended to look at the manufacturer. If they have a history of success with these types of products, then there'll be a good chance that they're going to get it right in the future too. This is certainly the case with the Spear & Jackson Garden Spade. The company is based in England and has been making high-quality tools since 1764 — which is to say, a very long time. They know what they're doing. As you research spades, you'll come to learn that there are many different designs and styles. This one is made in the "traditional English style."
What's more important in a spade: the head, or the handle? It's a question that's up for debate. We'll say that they're equally important, since you can't have a great spade if you're missing one or the other. This is something that Spear & Jackson understand; both the head and the handle are excellent. The head has been manufactured using polished stainless steel, which means there'll be a decreased chance of rust and soil adhesion. The shaft is extremely durable, and, providing that you wear gloves, will be robust enough to work with all day.
The reviewers compliment the craftsmanship that went into making the tool, and the high standard of customer service that Spear & Jackson provide. They offer a generous ten year warranty so you can have peace of mind that your shovel will last for many years.
4. Fiskars D-handle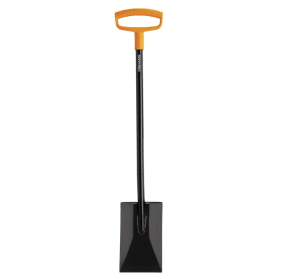 There aren't too many gardening tools that have gotten as much praise as the Fiskars D-handle spade. This is one versatile tool that can be used for any number of jobs, and especially since it's extremely strong. The blade is reinforced so that it can go through most things in your yard, while the D-handle allows you to get extra grip and strength. Highly affordable, this is a space that has won many favorable reviews from consumers, who typically say that the power of the spade exceeded their expectations.
So what makes it so strong? It's the hardened steel blade and the steel shaft, which work together to create a solid construction. Whereas other spades can bend and seem like they might break, the Fiskars D-handle spade is not like this. You can push down on hard surfaces and have faith that it won't break; in all likelihood, it'll cut through the material you're trying to break through. And to show the faith that the manufacturer has in their product: they offer a lifetime warranty. If you have a project that requires a lot of digging or cutting, then you'll find that this spade will help to put you on the right path.
Ultimately, this is a spade that you'll call upon again and again. Versatility is its middle name and while it doesn't specialize in one specific type of job, that's its strength. You could argue that it's a master of all jobs, since the quality of the craftsmanship and design is so good.
5. Ashman Spade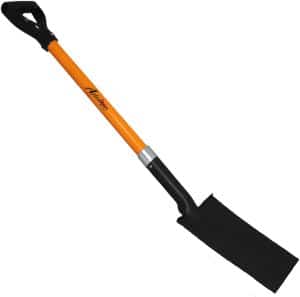 If you're looking for a good all-round spade at an affordable price, then consider getting the Ashman Spade. This is a tool that specializes in versatility; it can be used for just about every type of task you'd do in the yard. For example, it'll be a great asset if you're cutting a trench, or trying to dig through soil or turf, or edging your garden beds. As every gardener knows, if you're going to do the job to the best of your ability, then it's important that you're able to get a solid grasp on your tool. The Ashman Spade makes this entirely possible, with a comfortable and strong D-handle tool that can be used with both hands.
While the grip is one thing, the true effectiveness of the spade is in the head. There, the Ashman excels too. The blade is hardened so that it's extremely durable and tough. It's sharp and ergonomic, so that it'll cut through a lot of different surfaces with ease. At 41-inches, the handle is long enough to be comfortable for long days of ease, without bending over too much. The use of fibreglass means that the handle is extra durable, and will be able to take heavy use in its stride. The reviews typically mention that the hardiness of the spade and its lightweight nature makes it an excellent tool to have in the yard, especially for the price point. Invest once, and you'll have a versatile tool for years to come.
How To Use A Garden Spade
While A garden spade can be used for many things, one of the most common uses is to create an edge on a garden or flower bed. For a demonstration of how to do landscape edging with a spade, watch this video: