The Top 5 Hydroponic Nutrients Reviewed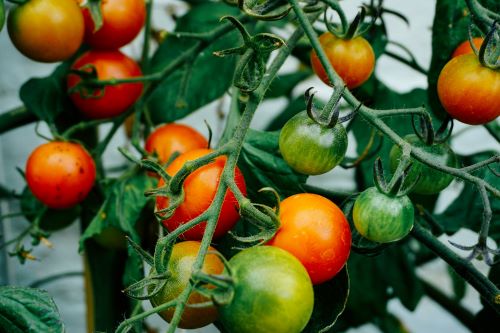 Just like every other living being on earth, plants need the right nutrients in order to grow. Hydroponic nutrients are interesting in that they are distributed to vegetation through liquid solvents.
It's a new idea for some people, especially those who are just getting into hydroponic growing. But, it had become increasingly popular over the years for a reason.
An application of hydroponic nutrients lasts anywhere from 7-10 days, and more will need to be added after that. But, by using some of the nutrients listed below, you may very well find that within those few days, your vegetation starts turning into something completely different thanks to leaps of growth.
Hydroponic nutrients include all of the essential elements of plant growth, including (but not limited to):
Nitrogen
Calcium
Magnesium
Iron
Sulfur
Phosphorus
Potassium
With that being said, not all nutrient brands and products are at the same level. Choosing the best hydroponic nutrients for your growing efforts will make a big difference in your overall success.
So, what are the best hydroponic nutrients, and why should you be using them on a regular basis?
Preview
Top Choice



Best Dry Nutrients


Top Choice
Preview

Preview

Preview

Best Dry Nutrients
Preview

Preview

Best Hydroponic Nutrients
The General Hydroponics Fertilizer Set
One of the biggest reasons why people avoid hydroponic growing is that they're worried it will get confusing and they won't be able to give their plants the right nutrients. The General Hydroponics Fertilizer Set helps to take the guesswork out of hydroponic growing.
This set is a 3-pack of micronutrients that will improve the overall quality of your plants, but also give you a better yield. The solutions are concentrated, so you can adjust the amount you use to fit your growing needs.
These are mineral-based nutrients, and each one is designed to be used at a different stage of growth for the best results. For example, Florabloom is to be used when your plants are flowering and Floragro is to be used when they are in a vegetative state. This process helps to ensure that your vegetation is getting the nutrients it needs no matter where it is in its growth cycle.
Depending on how much concentrate you use on a weekly basis, these three products can make over 100 gallons of nutrients to use for your plants, so they certainly will end up lasting you quite a while.
Because this is a 3-in-1 kit, it's perfect for beginners or those who are a little confused about how to make the most of hydroponic growing. While you will still have to figure out the best ratios for your plants on your own, this kit gives you all of the 'tools' you need to get started.
General Hydroponics Flora Grow, Bloom, Micro Combo Fertilizer set, 1 Quart (Pack of 3)
GH Flora Series is the original Building Block Nutrient System imitated but never duplicated; Contains complete Primary, Secondary and Micro Nutrients for enhanced yields and better crop quality
Users can adjust mixtures to suit specific plant needs; Enhances flavor, nutrition, aroma and essential oils in both hydroponic and soil cultivated plants
Contains highly purified concentrates for maximum solubility
PH balanced for ease of use; NASA and Antarctic research scientists choose Flora Series -- because of its superior formulation and reliability
The Advanced Nutrients Bloom, Micro & Grow
One of the most confusing things growers have to worry about is the pH levels of their soil. Adding the right nutrients to balance out the pH is important for healthy plants. That's why products like Advanced Nutrients Bloom, Micro, & Grow are so great for beginner growers or any seasoned veteran who wants to take the guesswork out of growing.
This trio of products contains the right amount of nutrients for any stage of growth. They feature a perfectly-balanced pH technology that works even after you have added the solution to your plants. The pH levels will balance themselves out naturally without you having to do any of the work. This also keeps you from having to add any harsh chemicals to your plants in order to balance out the pH.
Additionally, this trio features a multi-stage delivery system. So, you're not just saturating your plants with nutrients all at once. Instead, the formula creates a matrix that allows your plants to fully absorb all of the nutrients at the right time for optimal growth.
One of the best parts about this trio is that you are meant to use them all at the same time, so there is no confusion as to when to use each one for the best results. By following the directions for dilution on each one, you can safely add them to your vegetation one by one depending on the stage of growth your plants are in.
This is another great option for beginners, but it's also just one of the best hydroponic nutrients on the market thanks to its delivery system, an abundance of amino acids, and naturally-balanced pH protection.
Sale
Advanced Nutrients Bloom, Micro & Grow, Pack of 3, 1 L Each
Lush, sturdy growth from 3-part nutrients designed specifically for high value
3 Part solution in 1 package: You get advanced nutrients bloom, micro and grow in 1 liter size each
State-of-the-art carrier molecules to ensure their plants get the maximum amount of nutrients
You will never have to worry about your PH again
The Humboldts Secrets Base A & B Bundle
This bundle combines Humboldts Secrets Base A & B to create a combination that will increase the growth and flowering of any of your plants. The solutions can be used from day one and throughout the growing cycle, so you don't have to worry about switching them out depending on how your plant is growing.
For beginners, this bundle couldn't be easier to use because there is no estimating involved. You simply use equal amounts from both bottles throughout the growing cycle. The combination is already pH-balanced and water-soluble. Even one 8-ounce bottle makes anywhere from 16-45 gallons of solution, so it's an investment worth making if you are just getting started or if your plants aren't doing as well as you might expect.
One of the biggest benefits of this particular product is that it differs so much from its competitors. So many hydroponic nutrients use four (or more) bottles that have to be added in different stages of growth. This cuts down on that guessing and extra work, and you'll still get incredible results. Plus, because of the quality ingredients, you will never have to worry about 'burning' your plants with chemicals. Humboldts Secrets makes their bundle easy to use by offering a clear instruction sheet with a schedule. By following that, you'll never have to worry about giving your plants the right amount of nutrients again.
Humboldts Secret Base A & B Bundle – World's Best Base Nutrient System – Liquid Nutrient/Fertilizer for Indoor Plants – Supports Vegetative and Flowering Stages of Plants – Set of Quarts
COMPLETE MACRONUTRIENT PROFILE FOR PLANT NUTRITION: The combination of our Base A & B Bundle results in a complete feed for rapidly growing flowering plants and indoor plants. Our signature blend consists of Nitrogen, Phosphorus, Potassium, Calcium, Magnesium, and Fulvic Acid.
EASY-TO-USE TWO-PART SYSTEM: Simple use both bottles at equal rates throughout the entire growing cycle, from the beginning of the vegetative stage until the end of the flowering stage. We recommend application with every watering for maximum results.
COMPATIBLE WITH ALL GROWING MEDIUMS: Our clean-running formula is suitable for all grow mediums, including potting soil for indoor plants, hydroponics, aquaponics, and coco coir cultivations.
COMMERCIAL-GRADE AND GARDEN-SAFE: Our two-part base system is both commercial-grade and garden-safe, ensuring the optimal health of your plants and flowers. It's made from quality ingredients that are 100% water soluble and pH-balanced for ease of use.
APPROPRIATE FOR ALL PLANT LIFE: Base nutrients are the building blocks of all plant life. Thousands of home and commercial growers use Humboldts Secret Grow & Bloom Base System. It works on all plants, trees, flowers, bushes, and lawns.
The MASTERBLEND 4-18-38 Complete Combo Kit
The MASTERBLEND 4-18-38 Complete Combo Kit has everything you need to get started in the world of hydroponic growing. It features Magnesium Sulfate, Calcium Nitrate, as well as a proprietary blend that makes up their 'tomato and vegetable formula' that is to be used for continuous feeding.
Each component is completely water-soluble and easy to add to your plants at the correct stages of their cycle.
One of the great things about this combo kit is that it puts you in complete control. The components are not pre-mixed, which allows you to adjust each one as necessary. Pre-mixed combinations can result in nutrient lockout. In fact, pre-mixed solutions can even leave particles behind in your water rather than allowing them to get fully absorbed. As a result, your plants won't get as many of the nutrients that they need and growth could be compromised.
By utilizing each component separately, you can ensure that your plants are getting the nutrients they need when they need them.
This is also a fantastic combo kit for those who are more experienced for growing since it allows you to control the pH and adjust as needed. If you are looking for something a bit more advanced and you prefer having control over your ratios and pH levels, this is an incredibly effective kit that will give you all of the tools and resources you need for healthy, nutrient-dense plants that will grow and flower quickly.
MASTERBLEND 4-18-38 Complete Combo Kit Fertilizer Bulk (12.5 Pound Kit)
MasterBlend 4-18-38 Master Kit (3 Separate Components in correct amounts)
Contains MasterBlend 4-18-38, Calcium Nitrate 15.5-0-0, and Epsom Salt (Magnesium Sulfate)
Used by professionals worldwide for optimum plant growth
100% Water Soluble for easy plant uptake
Packed by weight in a 1/1/0.5 ratio based off the MasterBlend recipe of 12g MB, 12g, CN, and 6g ES
The AeroGarden Liquid Nutrients
AeroGarden Liquid Nutrients is manufactured by Miracle-Gro, so you already know it is coming from a brand you can trust and depend on. But, it goes far beyond that when it comes to providing your plants with the nutrition they need.
This solution is perfect for any stage of the growth cycle, from planting to flowering, and it makes it incredibly easy to feed your plants on a regular basis thanks to the natural pH buffering it offers. You won't have to lower or raise the pH levels on your own, making this another amazing option for beginners.
Plus, the schedule you'll use for this product couldn't be easier, either. Simply use it whenever you water your plants. There is no extreme measuring or a special schedule that you have to stick to in order to obtain the most positive results. Whether you have indoor or outdoor plants, these liquid nutrients will get absorbed quickly and help your plants to reach the flowering stage faster.
Because you get so much product in one large jar, one of the potential 'drawbacks' is losing some when you go to pour it. But, many people have combatted this by pouring it into a funnel or into smaller jars before using it. Don't be afraid to get creative so you can utilize every last drop of the liquid and it can give your plants everything they need to grow and stay healthy.
Sale
AeroGarden Liquid Nutrients (1 Liter)
Works in all Miracle-Gro AeroGarden models
Additional nutrients for your AeroGarden. More than 100 feedings
Also great for indoor and outdoor plants, shrubs and trees
Patented, pH buffering system great for all hydroponic applications
One-part nutrient perfect for seedlings, vegetative growth and flowering
More Information About Hydroponic Nutrients
While trying to figure out what nutrients your plants need can seem confusing, it is actually relatively simple. This video breaks down everything you need to know about using hydroponic nutrients:
Conclusion
If you're serious about hydroponic growing, simply watering your plants on a regular basis may not be enough to get consistent results. By using any of the hydroponic nutrients listed here, you will enjoy a better yield, healthier plants, and faster results while ensuring your plants are getting everything they need. It will make life easier on you, no matter where you are in your growing journey. So, don't be afraid to experiment until you find the combination that fits your needs.
Related Articles