If you're looking for a way to kill all the weeds in your garden, you need to choose the best weed killer while also looking into the various tools and products used to make killing weed that little bit easier.
Today, there are a variety of weed killers available as well as tools that make it easier to spread herbicide onto the weeds that are taking away light, nutrients, and water from your favorite plants.
From special sprayers to backpacks with tanks and hoses that allow you to get the job done quickly and easily without bending down to reach the plants, the options available to keep your garden tidy and healthy are virtually endless.
If you want a backpack sprayer, you need to make sure that it comes with the right hose and nozzle so that you can target unwanted weeds quickly and efficiently with minimal effort.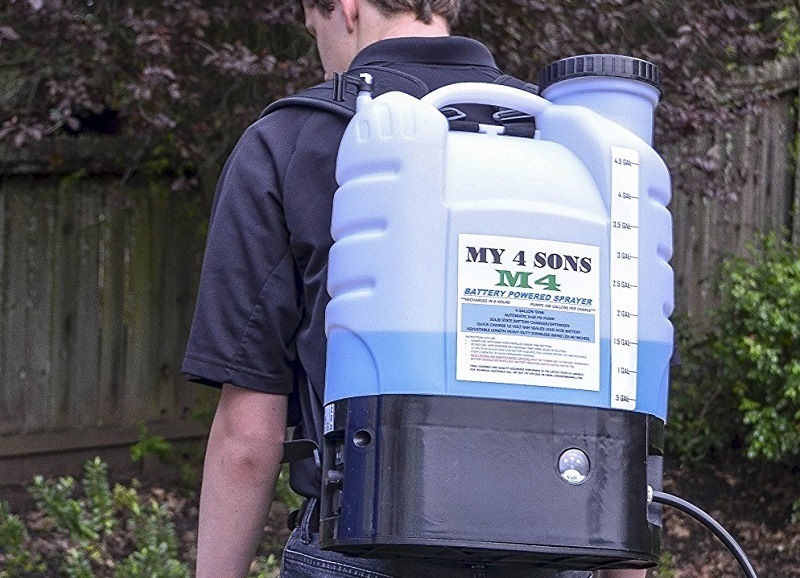 Not only this, you need to make sure that your backpack is made of durable materials.
If you are looking for a backpack that is battery-powered and comes with a mound of high-tech features that can help you keep your garden healthy, we recommend you check out the My 4 Sons Battery-Powered Backpack Sprayer. Here is a quick overview of the sprayer:
About The Product
Designed to be the only sprayer on the market with a high-efficiency 60 PSI pump, the My 4 Sons Battery-Powered Backpack Sprayer is battery powered and comes with an adjustable output dial.
This custom made pump comes with adjustable plastic and steel wands that are able to withstand even the harshest of chemicals, including Roundup, Bora Care, Mark It Blue, and even Thomsons Water Seal.
Thanks to its new, quick change battery door you'll be able to change your batteries at lightning speed. Pus, the 8 AH lead acid batteries provide three times more battery life than other lithium ion batteries available today- and they cost 50% less.
Aside from being cheaper and more efficient, you'll have the ability to pump at least 200 gallons of weed killer in just one charge. Best of all, the My 4 Sons Battery-Powered Backpack Sprayer comes with an AC charger that charges your batteries fully in just 8 hours.
This model comes with four easy-to-attach nozzles including an adjustable brass nozzle, a flat tee jet nozzle, as well as a fine mist nozzle, and a double nozzle.
And, if all the above isn't enough, the product comes with soldered battery terminal instead of screws making it more reliable as well as swaged hose connections instead of hose clamps, meaning it is made with fewer parts and is less likely to leak over time.
The large mouth opening allows you to fill up your backpack more quickly and easily with minimal spillage while the screen filter keeps dirt and debris from entering your tank.
Plus, the on/off switch is accessible when the backpack is being worn and it comes with a battery life indicator.
Tried and tested in the United States, the My 4 Sons Battery-Powered Backpack Sprayer comes with a locking trigger for improved ergonomics as well as heavy-duty shoulder straps to not only prevent disconnection but also make it more comfortable for prolonged use.
What We Like
With more than 300 reviews, the majority of which are 4 and 5-star ratings, the My 4 Sons Battery-Powered Backpack Sprayer is one of the most versatile, comfortable, and efficient weed killing backpacks in the industry today.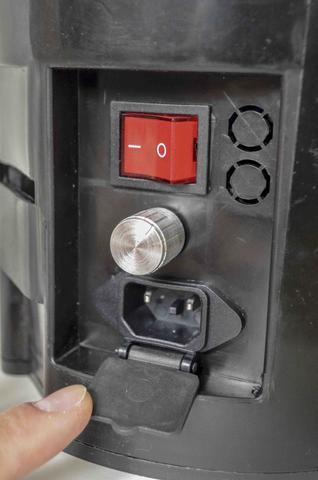 Based on the various customer reviews we have seen around the web here are the things people love the most about this backpack sprayer.

1. Customers love how comfortable this backpack is. Comments include things like it is much easier to carry around than other sprayers which are designed to hang off the shoulder.

2. The fact that the sprayer does not need to be pumped makes spreading weed killer that little bit easier.

3. Its large capacity allows you to spread your weed killer much quicker than with other models or simple spray guns.

4. Lack of leakage makes it more reliable than other weed killer backpack sprayers.

5. The power it provides to get the concentrate out is very strong with its High Efficiency 60 PSI Pump which also includes a dial so you can adjust the pressure as needed.

6. The hose is very long allowing you to reach high branches.

7. The variety of tips and applications allows you to use a variety of applications and can help you get the spray right where you want it.

8. Most have stated that the machine is incredibly quiet for what it does.

One of the good and bad things is that there are a lot of options with this sprayer. So at first it may be a bit overwhelming to figure out how to use it and what accessories you need for your specific weed issues.
What We Don't Like
Despite the fact that the large majority of customers love the My 4 Sons Battery-Powered Backpack Sprayer, some were not as happy with the product saying that it is very heavy and quite difficult to carry around, even with the additional ergonomic features.
While most customers were very impressed with the durability of this My 4 Son backpack, others say that within just a matter of weeks it started leaking and the on/off switch stopped working.
Folks also reported receiving very little to no instructions on how to get their sprayer working. Also, the stand with which it comes is not able to withstand the weight of the sprayer when filled with water thus rendering it completely useless.
Customers with large statures said that the straps are much too small and do not fit comfortably around their arms. Last but not least, there have been reports of this product arriving with missing or bent parts.
Despite these less flattering reviews, the manufacturer was happy to replace the item or offer a full refund and the majority of customers were very happy with their purchase.
Our Recommendation
If you Believe the My 4 Sons Battery-Powered Backpack Sprayer is the product you need to tackle the weeds in your garden, then we recommend you head over to Amazon to make your purchase.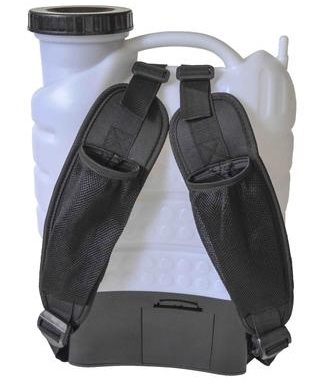 Aside from offering the best price of just under $150, you'll get free delivery straight to your doorstep.
Our Verdict…
If you are sick and tired of bending over with a small bottle sprayer to kill your weeds then we can't recommend the My 4 Sons Battery-Powered Backpack Sprayer enough for its versatile features that will surely make your gardening experience that little more straightforward. 
People Talking About The M4 Sprayer
While we provided this article to help you make a more informed decision and pulled all of this information from a variety of sites, we like to help in another way!

Below you will find links to other places you can find real customer reviews about the My 4 Sons Backpack Sprayer! Because we are aware that Amazon reviews can sometimes be fake – we wanted to make sure you have options while you are doing your homework so you can see what people are saying about this product.

My 4 Sons Website
Reddit Recommendation